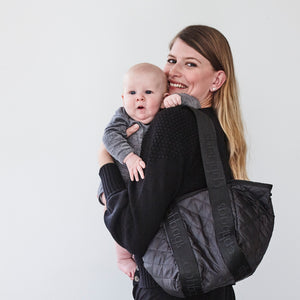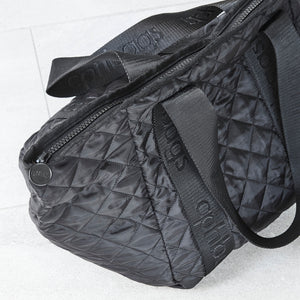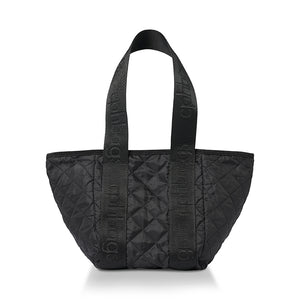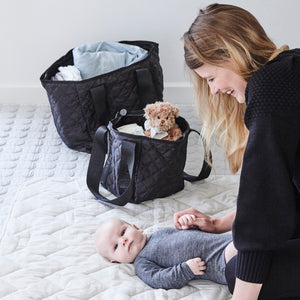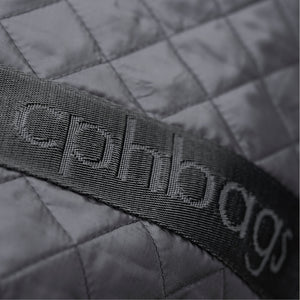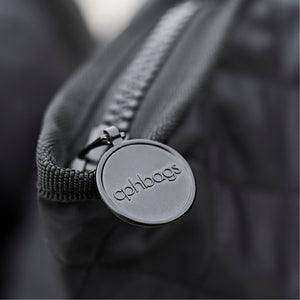 CPHBAGS Handbag is a practical and versatile bag for daily use featuring the same compartmens as the shopping bag and the mega tote bag – one main compartment in addition to the two separate side compartments and four small pocket options for keys, wallets, mobil phone and small extras for optimal organization. Carry the bag by hand or arm or use the shoulder straps. The long handles provide comfortable and varied carrying options. The handbag features a wide and durable zipper providing solid zip top opening and closure for extra safety.
Your handbag in high quality for everyday strolling.

Colour: black
Lenght top 41 cm
Hight 25 cm
Width 22 cm
Quilt, 98% RPET (recycled plastic bottles)
Hand wash 30 degrees C, hang dry

Has received a cphbags as a gift and has diligently used it from day 1. Super delicious with inside pockets, nice design and nicely processed. Have used it for sports, city trip with a few extra shoes and shopping and for weekend stays, as it itself is light, very spacious and has good shoulder straps. Can be recommended, you become addicted to it.
Elegant, functional and spacious shopping bag. The bag can be worn over the shoulder, which is important to me, so I have my hands free. I chose the bag without a zipper and with a purse. I am very pleased with the separate compartments that make it easier to pack my purchases. The purse is spacious and there is room for both the iPhone and other things. I would recommend opting for the keychain. My favorite bag. Good design
ELEGANT, FUNCTIONAL AND SPACIOUS
Total favorite shopping bag! It is super useful - both for the big shopping with many heavy things where you really feel that it is a quality product that is both strong and delicious. Also great for the shopping trip with friends because it is so nice and has room for everything you need and get bought along the way. Can really be recommended - also as a gift!
Now I have had the bag for a few months and just think I will give a few recommendations along the way. The bag is really usable and VERY spacious both for shopping goods but just as much as a weekend bag or sports bag. The wide handles make it firmly carrying on the shoulder. The quality is top notch so I understand the price comes with it ... it's all worth it. 5 stars!
Finally, a shopping bag that can hold all my purchases and which is not just one big compartment where the goods are lying in a bulk. Now I come home with eggs and strawberries that are not crushed. At the same time I look forward having a nice and smart shopping bag over my arm.
BIG PRAISE - SUPER SHOPPING BAG
Thanks. I want to praise you. Have now had my net for a few days, and what a relief when I go shopping. The inner compartment divider keeps my goods in place. In the past I have experienced that I did not have room for all my items and still had to buy a plastic bag next to it but now I can have everything in one shopping bag! The shopping bag is super spacious.